At this moment in history, consumers can choose from a plethora of suppliers for almost any type of product or service. Consumers also have online delivery as an additional option to pull from when they do not want to leave home. With this said, if you own a business, it is imperative that you understand the concept of demand planning. If your organization sells products online, you can reach consumers from across the world. Since your products are more accessible now than ever before, understanding how many of each product to produce is essential for success moving forward.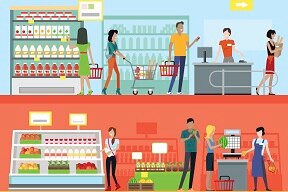 Collecting Consumer Data
As a business owner, you are more than likely in tune with how collecting consumer data has been portrayed in the media recently. Many technology firms have abused the collection of this information, and consumers are not satisfied with these findings. With this said, running data analytics on consumer behavior will help assist your business by providing the perfect amount of products. This process will also allow you to understand how your customers engage with your business. Depending on the demographic, specific individuals likely gravitate toward particular products. This form of analysis can be expanded further once international demographics are also analyzed.
Planning for the Future
If your business provides multiple products, there are likely specific offerings which perform better than others. Differing performance of products is especially actual for technology firms and companies focused on delivering innovative items to the marketplace. When your business focuses its attention on planning future demand, it will also have to forecast what types of products consumers will engage with down the line. Current product offerings could be satisfying your base at this time, but the consumer is always looking for the next best thing. Planning for these scenarios will help ensure that your business continues to have a seat at the table.