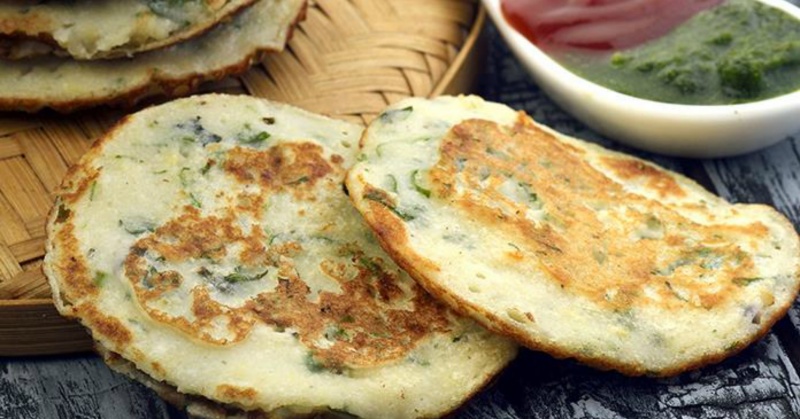 Ingredients
1/2 cup rice flour (chawal ka atta)
1/4 cup urad dal (split black lentil) flour
1/4 cup soya flour
1/4 cup grated cucumber
1/4 cup finely chopped coriander (dhania)
1 1/2 tsp finely chopped green chillies
salt to taste
1/2 tsp fruit salt
1 1/2 oil for greasing and cooking
Method
1. Combine the rice flour, urad dal flour and soy flour along with 1½ cups of water and mix well to make a thin batter.
2. Add the cucumber, coriander, green chillies and salt and mix well.
3. Just before cooking add the fruit salt and mix gently.
4. Grease a non-stick mini uttapa pan with a little oil, pour approximately 1½ tbsp of the batter into each mould and spread it lightly.
5. Cook them using a little oil, till they turn crisp and golden brown in colour from both the sides.