Yi Technology has taken a tentative step to make its presence felt in India. Xiaomi-backed startup has started selling its action and security cameras in India, though the selection is small rather than a full range. The prices start from Rs 2,990 and go up to Rs 17,990.
Yi Technology, China's answer to GoPro, is bringing only two action cameras in India. The base model features a 16-megapixel CMOS image sensor and Amarelle A7LS chipset. It has got the ability to record 1080p videos at 60 frames per second (fps) and connectivity options include Bluetooth 4.0, Wi-Fi and a microphone. Additionally, the internal storage can be expanded via a microSD card slot. Yi Action camera is priced at Rs 6,990. It comes in two colour options: Black and White.
Yi 4K Action Camera, on the other hand, is a top-end model. As the name suggests, the action camera will be able to record 4K videos. It features a 2.19-inch display ( 640 x 360), Sony IMX377 image sensor, Amarelle A9SE75 chipset, and a 1400mAh battery. The camera also supports Wi-Fi and Bluetooth 4.0. Yi 4K Action Camera will set you back by Rs 17,990, and can be purchased in two colour options: Night Black and Pearl White.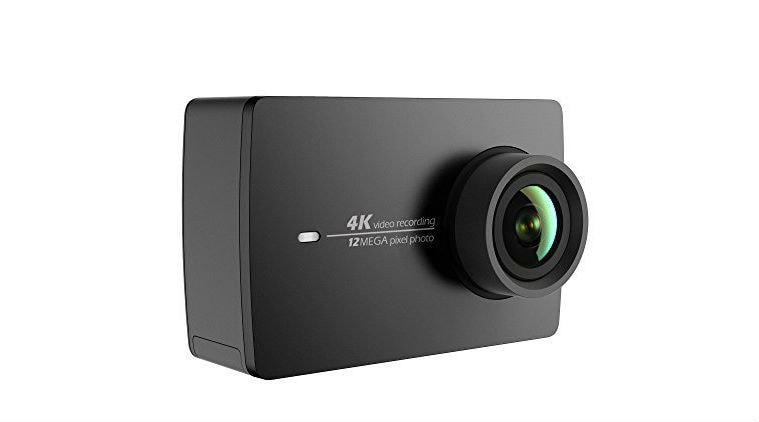 The company also introduced two security cameras in India, Yi Home IP Camera and Yi Dome Camera. The cheapest among the two is the Yi Home IP Camera, which is priced at Rs 2,990. It features a 1-megapixel CMOS sensor with a 111-degree wide-angle lens, advanced night vision, motion detection, and a microphone.
Yi Dome Camera, which is priced at Rs 4,490, can rotate to get a full 360 degree view of the room. It also has a built-in motion tracking feature. Plus, it is capable to record a footage in 720p.
Shanghai-based Yi Technology, founded in 2013, is expanding into drone market as well. Last year, it launched the Yi Erida – the company's newest drone model. The drone has a 75 mph carbon fiber tricopter with a 4K camera.