Apple is expected to launch a new model of its popular smartwatch in the second-half of the year, according to a report from Chinese-language news site Economic Daily News. DigiTimes has sited a Chinese news outlet to confirm the launch date of Apple Watch Series 3
The report says Quanta Computer is expected to see a rise in income in the second-half of the year. Quanta is the same contract manufacturer Apple has been using to produce its notebooks, serves and wearables. The unexpected rise in income indicates that Quanta will most likely manufacture the third-generation Apple Watch. This isn't the first time Quanta will be given a duty to produce Apple watch, as the first and second-generation models were earlier manufactured by the same Taiwanese company.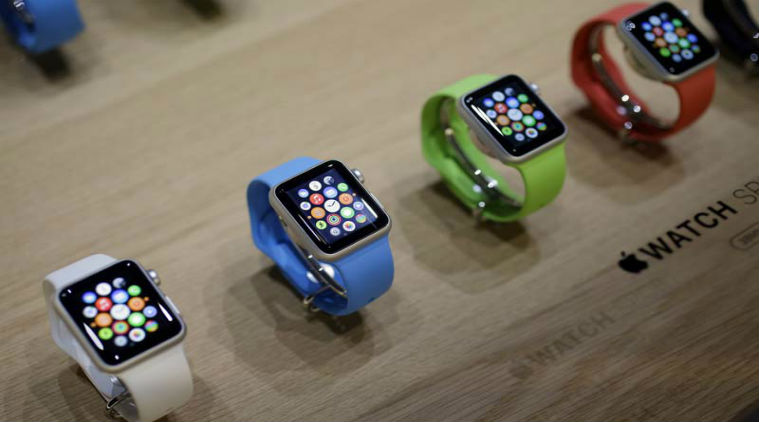 Apple Watch Series 3 has been rumoured to launch later this year, however, Apple is yet to confirm the exact release date. Previous reports in the past have indicated that Apple could launch the new smartwatch model alongside the iPhone 8, which the company plans to launch in September. Though there has been no confirmation on the same.
Apparently, the design language of the next-generation model won't change. Instead, Apple will most likely improve the watch's general performance and battery life. Moreover, previous reports have indicated that Apple might incorporate micro-LED displays for better image quality. Evidently, the micro-LED technology could replace OLED screens that would be used in the Apple Watch Series 3.
At the same time, it has been said that Apple might add a SIM card option in the next-generation model for cellular-connectivity. Back in March, Susquehanna Financial Group semiconductor analyst Christopher Rolland claimed that Apple's upcoming smartwatch would get a cellular connectivity, one of the most requested feature for the device.