Manchester United striker Romelu Lukaku missed out on the man of the match award after the Manchester derby. Lukaku, who joined the Old Trafford side recently scored a goal to help his side win the match in Houston against Manchester City in the International Champions Cup.
Lukaku was in contention for the man of the match award after United beat City 2-0 but the organisers realised that they could not because of the striker's religious beliefs. The tournament officials of the ICC received a list by all clubs of Muslim and under 21 players who were not in a position to pose with alcoholic gifts.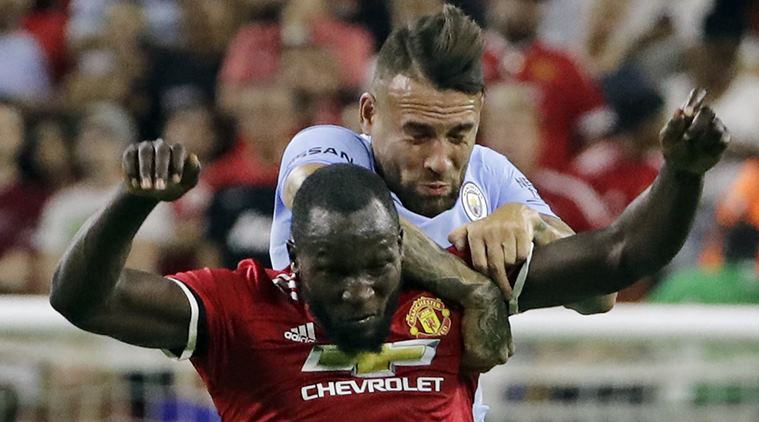 The award finally went to Henrickh Mkhitaryan who helped set up the second goal for United by Marcus Rashford.
United will now play Barcelona on Wednesday as Lukaku will look to continue his brilliant form after arrival from Everton. The 24-year old said on Tuesday that he was to creat his own history with the Red Devils when compared with Didier Drogba. "I can't say I'm the complete package. There is a lot of work to be done and I'm delighted that there is as it means I can become even better than I am," he said.
Club manager Jose Mourinho defended the £164million that Manchester United have spent on Romelu Lukaku and Paul Pogba in the last 12 months and has been all praise for the Belgian striker.