To move from a score of 75 to 88, Cheteshwar Pujara took close an hour. He delayed moving into the 90s by playing over after over without any aggressive shot. He calmly played out maiden overs. In the final session, he frustrated the Sri Lanka bowlers. He left the ball outside the off stump and them was solid in defence if it was on the stumps.
He added the next 10 runs and moved to 98* in just four balls. Two boundaries accelerated the process and took him closer to his 12th Test century. But, Pujara wanted to do it in his own style. He played four dot balls when on 98*. He left the ball outside the off-stump line, he them presented a full face of the bat to defend and then left the ball again. On the fourth ball, he defended it again. Fifth ball was drifting down the leg side and you don't bowl there to Pujara.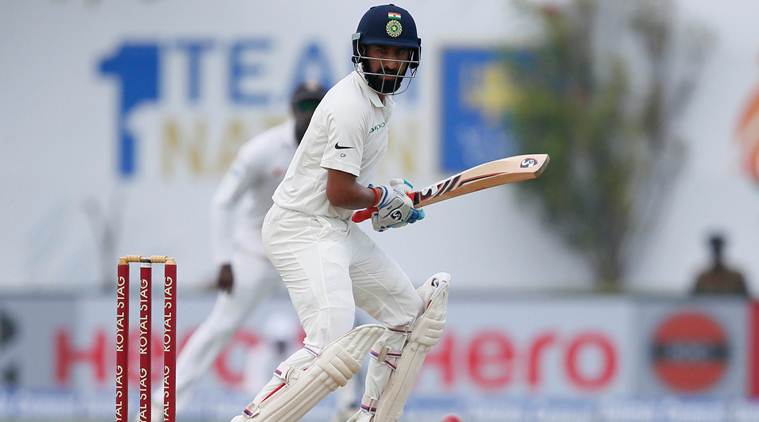 The right-handed batsman drove it between mid-wicket and mid-on and called for two runs instantly. They were easy two runs and that was Pujara 12th Test century for India and he continued his stellar form which began in the last home season. He scored the century of 173 balls and with the help of only nine fours.
Earlier, he had shared a 253-run stand with Shikhar Dhawan for the second wicket. Though Pujara played second fiddle in that stand, he laid the platform for his innings during that stand only. Dhawan was in a brutal mode and scored 190 runs before getting out.