Mithali Raj on Wednesday said that it was just the beginning of good times for women's cricket after India reached the final of ICC Women's World Cup 2017.
In a press interview, captain Raj said, "It is quite overwhelming to see the response. It is the first time for all of us. I did face exactly similar situation but of a lot lesser magnitude in 2005. This is just the beginning for good times ahead."
"I think indian women's team always deserved it but now with broadcasting and BCCI promotion, it has made a huge difference to women's cricket."
On the idea of women's IPL, the 34-year old said, "If you would have asked me a couple of years back if it was time for women's IPL, I might not have agreed. But after the World Cup and the way women cricketers have responded, every team has had a centurion in their side. Every country has improved their standards. It will also help domestic players who will be exposed to international environment."
"Doing well in the world cup always has its importance. No matter what state you represent in India, playing for the country is most satisfying."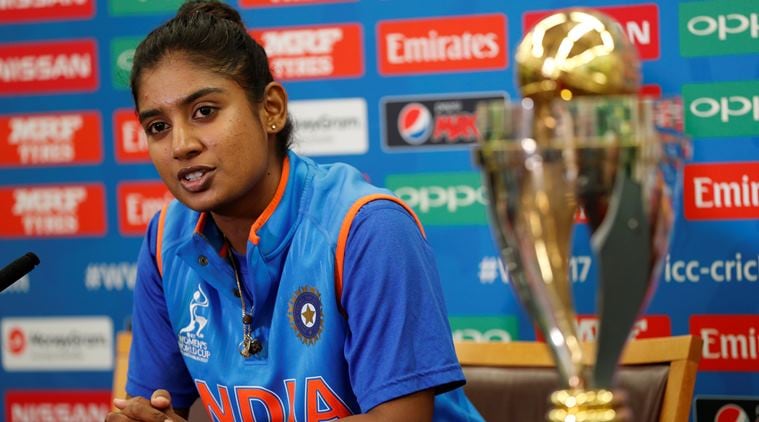 The coach and the captain asserted that the campaign during and before the World Cup was a big boost for the players. "We were obviously preparing for the qualifiers for the tournament. We had quadrangle series which was also a preparation for the world cup. Campaigning was a very big boost for the girls which made them realise that they were capable of stuff. It is important to make comebacks if you want to be in the top four and the girls have shown that," she said.
The coach Tushar Arothe added, "The girls started believing in themselves when we won against South Africa in the finals. They started playing more confidently in the World Cup. I worked with the team in the past as well. The fitness level of women's team needs to improve."
Raj said that she did not expect to be named as the captain of the ICC team. "It is not an easy job to lead a side esp in the final of such a huge tournament – there are bound to be critics and constructive criticism is always welcome. We always introspect after the game and I see where I can do better as a captain. If I start listening to everyone's opinions, mine own won't work. It is always better to listen to yourself and the team. I have been in sync with the coach," she added.