What is the one thing you would you keep in your bag while travelling? Camera? Secret diary? Sunglasses? Sounds like something one would usually go with, right? But, a Delhi-based guy stepped out of the ordinary and traveled around the country with a yellow plate. Himanshu Sehgal, a food blogger explored the best food joints in the city and uploaded pictures of delectable delicacies on Instagram.
With a wish to travel the entire country, he has been "going places and eating on his yellow plate" according to his Instagram bio. From Manali to Pushkar and Jim Corbett — his pictures will take you on a journey of gourmet cuisines from one place to another — all on the bright yellow plate.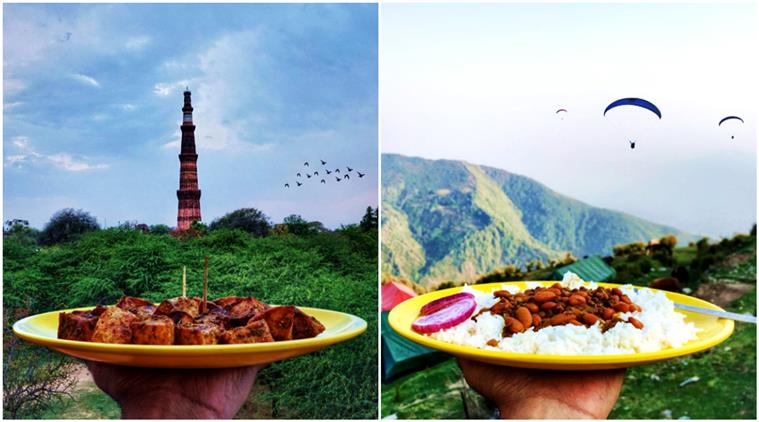 Narrating how the idea came up to him, he told IndianExpress.com: "It was back in 2015, when I found this unused yellow plate in my kitchen and started eating on it. Soon, I realised it could be a perfect part of my travel adventures, so I decided to carry it in my backpack and eat on it wherever I stop by. Later, I created this Instagram account and started sharing my yellow plate adventures!"
In one his posts, he confessed, "In 2015, I gave up my job because I realized I was not made for it and I was wasting my time" and said that in September 2015, "My Yellow Plate was born".
When asked if he has turned it into an entrepreneurship or if he would prefer to take up another job, he said, "I gave up everything in December 2016 to go on bigger adventures with the plate and give more time to it."