With Father's Day almost around the corner and restaurant reservations fast filling up, are you wondering how to make the day special for your favourite superhero? Well, what better time to put your foot down and show who is the boss in the kitchen! Both of you might not be of the expressive kind, but this Father's Day on June 18, let your dad know how much he means to you, in just the most delicious and heartwarming manne. Cook him a sumptuous brunch he wouldn't say no to! From Egg Benedict to Spicy Lamb Tikkis to Risotto dumplings — we have you covered.
EGGS BENEDICT
Treat your father to a delicious yet simple Egg Benedict dish from Avinash Jha, Executive Chef at Jaypee Vasant International.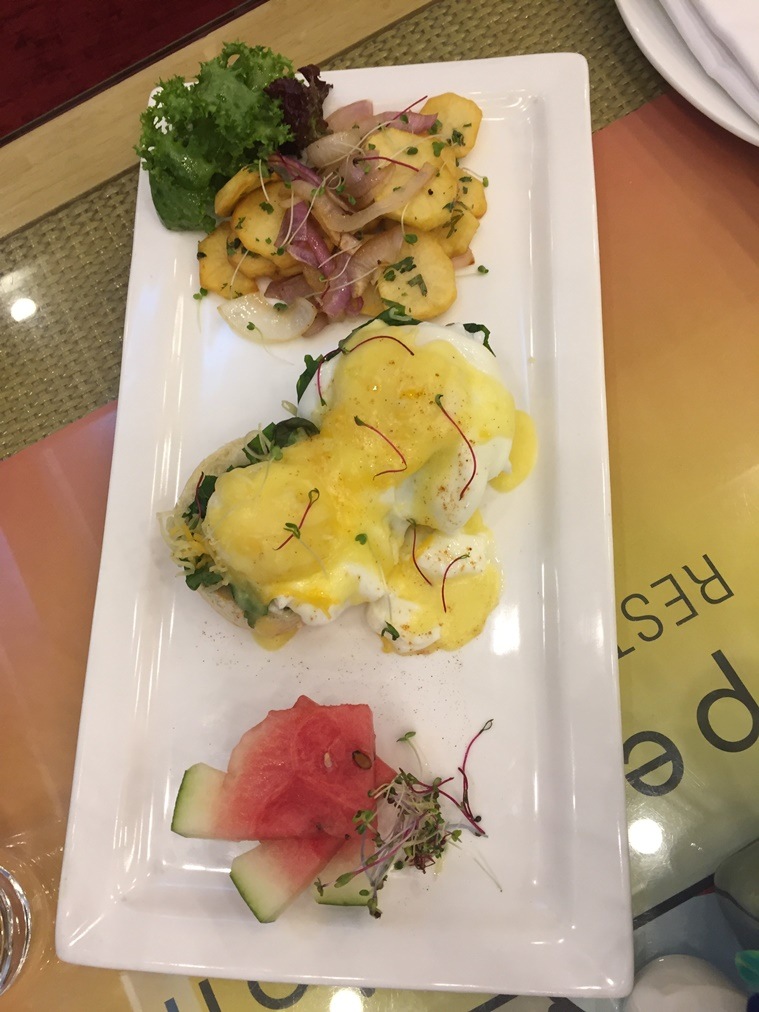 Ingredients
2 — eggs
2 slices — brown bread
2 tbsp— blanched spinach
3 slices — smoked salmon / chicken or ham
2 tbsp— Gruyere or processed cheese
2 tbsp — Hollandaise sauce
A pinch — paprika or red chilli powder
To garnish
1 slice — honeydew melon
1 slice — pineapple
1 slice — water melon
1 slice — kiwi fruit
3 pieces — blanched asparagus
Method
* Heat water in a shallow pan. As soon as the water comes to a boil, reduce to a simmer.
* Gently break two eggs into the water and let them poach for three to four minutes.
* In the mean time, toast the two bread slices and cut them into half, thus into four triangles.
* Place two triangles of toast on the plate's centre, place the blanched spinach on top, followed by smoked salmon slices and poached eggs.
* Sprinkle grated cheese on top. Finish by pouring the hollandaise sauce on the eggs (optional) and sprinkling a pinch of paprika on the sauce.
* Arrange the asparagus spears on the plate, garnish with fruits and serve.