Eid al-Fitr is the celebration of the culmination of the holy month of Ramadan. The month of Ramadan begins with looking at the crescent moon, and continuing the same practice, the Eid festivities also begin after the moon is sighted. Also known as Eid ul-Fitr or Ramadan-Id, it is celebrated by Muslims all over the world is also popularly known as 'Meethi Eid'. The festival is celebrated over a holiday of three days and is additionally called Choti Eid, beginning on the day of Shawwal (tenth month of the Islamic date-book). And as no festival is complete without a delicious meal and after a month long of abstaining people celebrate it with full fanfare.
So, making this Eid little more special, beyond sweet dishes. Celebrate the festival with these mouthwatering mutton recipes that can be easily made at home.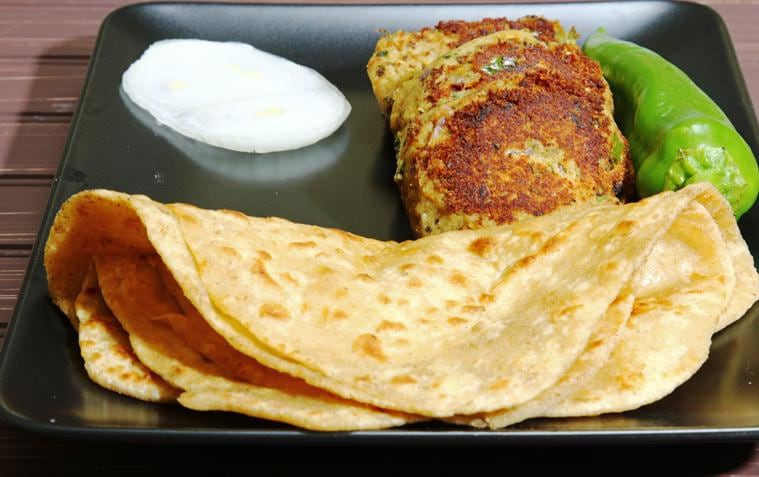 Lucknow special Galouti Kebab.
Mutton Galouti Kebab
By Kasiviswanathan, Executive Chef of Radisson Blu Atria Bengaluru
Ingredients:
1 kg – Mutton keema
4 tbsp – Raw papaya paste
3 tbsp – Onion paste
2 tbsp – Ghee-garlic paste
1 tsp – Cardamom powder
1 tsp – Coriander powder
1 tsp – Chilli powder
2 tbsp – Chana (gram) powder
1/2 tsp – Garam masala powder
1/2 tsp – Mace (javitri) powder
3 tbsp – Oil
150 ml – Ghee
Salt as required
Method:
* Wash the mutton keema properly with water.
* Marinate the keema with the unripe papaya paste, onion paste, ginger-garlic paste, mace powder, garam masala powder, coriander powder, chilli powder, chana powder, cardamom powder, salt and keep it in the refrigerator for an hour.
* After an hour, take out the keema mix out of the refrigerator and make medium sized-tikkis out of the mixture.
* Heat oil in a pan and fry the tikkis on very low heat for 15-20 minutes on each side.
* Make sure the keema is cooked well on both sides and the kebab gets golden brown in colour.
* Once the kebabs are perfectly cooked, transfer them to a serving platter.
* Eat this Galouti kebab in the Lucknow style with the paratha along with mint chutney and raw papaya chutney.